McKinney Trusted Leader in Restoration and Clean-Up, Since 1976
24/7 Emergency Services
Water Line Break Repair in McKinney, Texas
The service pipe at a residence or business receives water from a water main. If a line has a leak, the water will eventually make its way to the surface. Water will keep flowing until the break in the water main is fixed since the main line is under pressure.
When you need a broken water line repair service in Denison, Frisco, Gainesville, Plano, or any other city within our service area, be sure to call Dalworth Restoration McKinney's IICRC-certified technicians. Call us at 903-459-7774 today to get water line break repair and other water damage restoration services.
Problems Caused by a Water Line Break
Many issues might arise, including potential health risks to your family, if your water line breaks. The following are only a few examples:
Nasty smell
Pavement with cracks
Water pressure dropping
Mold or moist areas that can be seen
Standing water on the lawn and ground
Void areas caused by sinkholes or potholes
Rapid growth in both water consumption and costs
Water contamination due to the introduction of air or soil
Signs of dripping, especially around the baseboards and the sinks
Problems with your home's structure, such as cracks in the foundation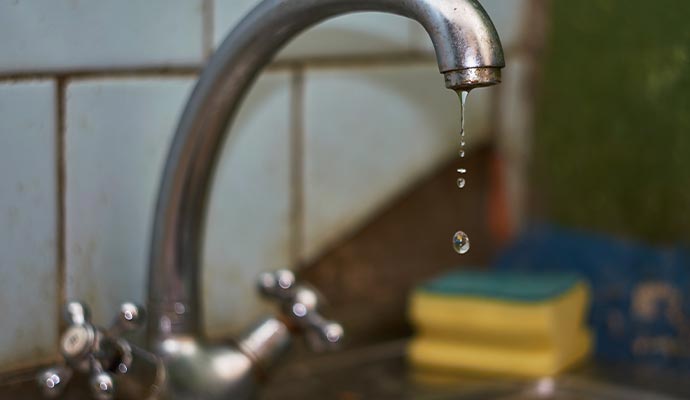 As soon as you notice any of these issues, it's time to call a licensed plumber from Dalworth Restoration McKinney.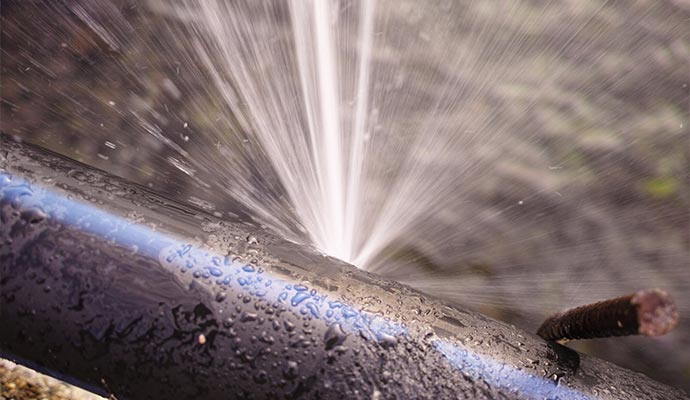 Reasons for Water Line Breaks
The followings are some of the reasons why water lines generally break.
Faulty tap
Leaky faucet
The sidewalk leak
Curbside water leak
Arctic temperatures
Water seeping through the wall of your foundation
Call Dalworth Restoration McKinney to Repair Water Line Breaks
When your water line breaks, call Dalworth Restoration McKinney. Other restoration services are also available from us. Contact us at
903-459-7774
or
contact us online
if you need our assistance. A few advantages of collaborating with Dalworth Restoration McKinney are:
Reliability: Partner with the Better Business Bureau (BBB)
Skilled Technicians: Certified technicians from the Clean Trust and IICRC-trained restoration specialists
Keep to the Standard: Water damage restoration to ANSI/IICRC S500 guidelines
Emergency Service: Immediate reaction available around-the-clock
All Types of Restoration Works: Installations, inspections, repairs, plumbing, and more are just some of the restoration tasks we can take on.