McKinney Trusted Leader in Restoration and Clean-Up, Since 1976
24/7 Emergency Services
Water & Storm Damage Restoration in Anna, Texas
Since 1976, Dalworth Restoration McKinney has been providing exceptional water & storm damage restoration services. We provide homeowners & business owners in Anna with prompt restoration to help them recover in time. Our IICRC-Certified professionals can greatly assist you when your property is struck severely by a storm, or hurricane, or suffers from water damage.
Our water extraction, structural repairs, & clean-up services are widely available in Anna, & other nearby areas in Texas. Call us at 903-459-7774 or click here to contact us online for a free estimate.
Superior Flood Damage & Water Extraction Services
Indoor floods can cause widespread damage to your home or business. Without immediate attention, your property is susceptible to mold damage. Allow the qualified experts from Dalworth Restoration McKinney to remove excess water, extract the water & moisture, and save you from mold growth.
We employ cutting-edge technology for thorough moisture extraction from affected areas. This allows us to quickly dry structural components & prevent mold infestation. More water damage restoration services we offer in Anna include: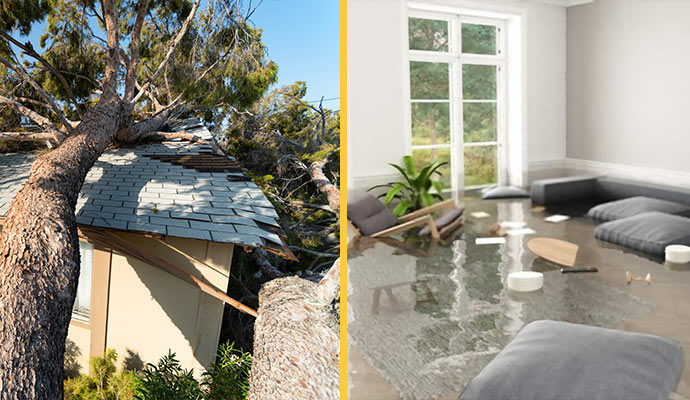 Storm & Disaster Restoration in Anna
Dalworth Restoration McKinney is available 24/7, throughout the day to help our customers in their moment of need. Storms spur with no prior warning, but we are always prepared to deal with any kind of damage inflicted by storms. Our range of storm damage restoration services in Anna includes:
Let Dalworth Restoration McKinney Restore Your Property in Anna
Dalworth Restoration is a family-owned and operated restoration firm that has served Anna and the Dallas-Fort Worth Metroplex since 1976. Count on our expertise when your residential or commercial property in Anna faces damage from water, storm, mold, or fire. Give us a call now at 903-459-7774 for professional attention.