McKinney Trusted Leader in Restoration and Clean-Up, Since 1976
24/7 Emergency Services
Water & Storm Damage Restoration in Copeville, Texas
A bad weather day or a defect in the water management system in the home is indeed bad news for you. However, it's not possible to stop natural events like a storm, or other disasters. At the same time, situations like water pipe breaks or roof leaks cannot be left untreated to worsen things.
To avoid every possible unfortunate situation and drive away all your worries Dalworth Restoration McKinney is 24/7/365 available to respond to your emergency call. We are a family-owned company that has been providing restoration services across Texas with a good reputation.
Call 903-459-7774 to get the best restoration experience with a well-trained team in Copeville. To contact us online click here.
Why Dalworth Restoration McKinney for Restoration?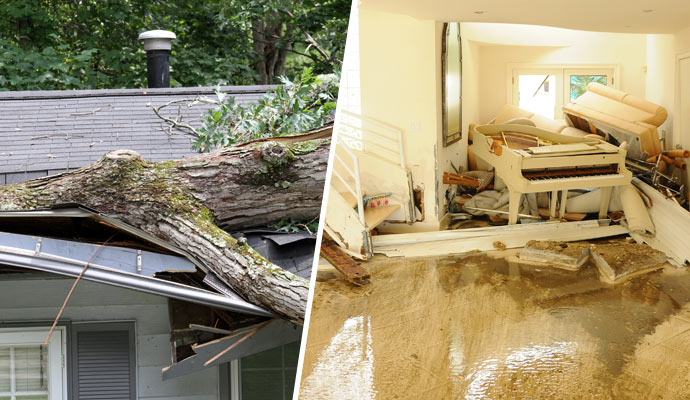 Both storm and water damage crop up structural damages and other health hazards in the background. That requires an immediate expert intervention to keep your home secured, comfortable, and safe. Our restoration services by an IICRC-certified team get you several benefits, such as:
Thorough inspection
Quick restoration process
Competitive costing
Free estimates
Apart from the services we also help our customers with insurance claims by directly working with the insurance companies. So, you can pass your days tension-free while the Dalworth Restoration McKinney is at your service. Throughout our 5 decades of journey in this industry, we have always prioritized 100% customer satisfaction.
Rely on Our Restoration & Protect Your Home in Copeville
We understand the utmost importance of ensuring your home is free from any defects that could potentially become threats in the future. So, you better not delay after any disaster and contact us ASAP. Just dial 903-459-7774 or click here to set an appointment with our skilled technicians if you're in Copeville. Take the first step towards a safe and secure home - let's restore your property to its fullest potential.