McKinney Trusted Leader in Restoration and Clean-Up, Since 1976
24/7 Emergency Services
Water and Fire Damage Restoration in Plano, TX
Over 62,000+
Successful Restoration
Projects Completed
24/7 Emergency Services
Bonded, Licensed & Insured
Work Directly with All Insurance Companies
Free Estimates
Dalworth Restoration McKinney is a fully licensed and certified restoration company that has been serving Plano and other service areas across McKinney for half a century. If you are overwhelmed after a devastating disaster resulting in water damage, fire damage, or other structural damages, contact the top restoration company in Plano, the highly skilled professionals at Dalworth Restoration McKinney.
Just give us a call at 903-459-7774 or click here to contact us online. We are your most professional, No. 1 solution for restoration services in Plano.
Water & Fire Damage Restoration in Plano
For the best water or fire damage restoration for your home or office in Plano and other cities throughout the Collin County area, there is only one name you need to remember: Dalworth Restoration McKinney. Our crews provide exceptional service for homeowners and business owners, and have done so for almost 50 years. Some popular services we offer in Plano include: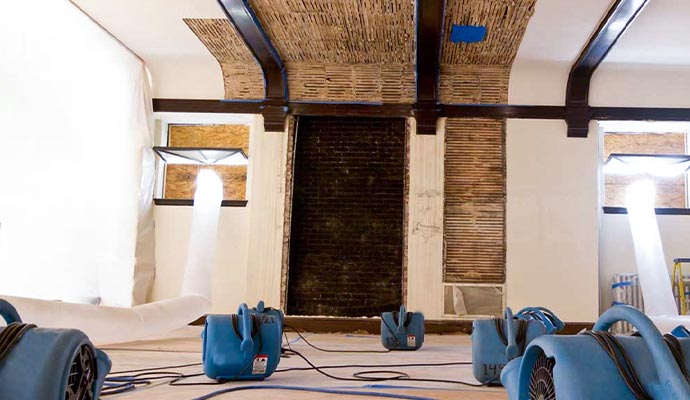 Why Dalworth Restoration McKinney For Water & Fire Damage in Plano, TX?
At Dalworth Restoration McKinney, we utilize superior, advanced equipment and expertise to serve damage restoration customer at the highest possible level in Plano. Our crews are IICRC-certified, and we'll assist you in the insurance claim process to make your damage restoration and recovery as seamless and convenient for you as possible, despite a difficult time. We're available 365/24/7, with fast response times and attention.
Trust our half-century of experience in the Dallas-Fort Worth and Plano areas, as well as our industry track record for superior results, service and satisfaction.
Trust Dalworth McKinney For Best, Most Reliable Restoration in Plano, TX
At Dalworth Restoration McKinney, we're always ready to be at your service in Plano and throughout our Plano and McKinney service area. We're a call away and available for 24/7 emergency response. Call us at 903-459-7774 or click here to schedule an appointment.