McKinney Trusted Leader in Restoration and Clean-Up, Since 1976
24/7 Emergency Services
Clogged Drain Overflow Cleanup Service in McKinney, TX
Clogged Drain Overflow is one of the most stressful situations for homeowners. Clogging in drainage lines can be caused by the gradual accumulation of debris like hair, soap scum, food crumbs, or oil. When the drain is completely obstructed with debris, it prevents water from flowing. As a result, water overflows the drain and causes extensive water damage to your property.
Dalworth Restoration McKinney provides the best clogged drain overflow cleanup services in McKinney, Melissa, Piano, Allen, and other cities nearby. Our IICRC-certified technicians go above and beyond to help you with any water or flood damage issue caused by clogged drains. Dial 903-459-7774 anytime to schedule our service or click here to get a free estimate.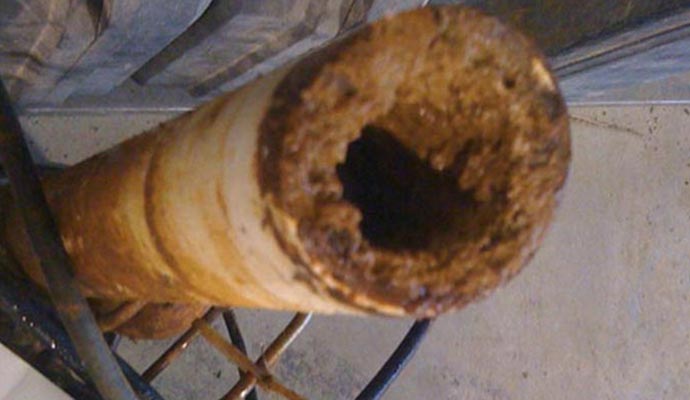 Why Choose Dalworth Restoration McKinney for Clogged Drain Overflow Cleanup?
Dalworth Restoration McKinney's clogged drain overflow cleanup service includes the below benefits.
Health & Safety: Sewage backup from clogged drains is dangerous. The overflowing water may contain disease-causing microorganisms. Our cleanup and restoration service can reduce the risk of illness and disease.
Damage Prevention: Water damage from a clogged pipe overflow can occur on floors or walls, and cause mold growth. We can prevent additional damage and dry the affected area to prevent mold growth.
Complete Restoration: After cleanup, we restore the building's structure, flooring, and other damaged contents to pre-loss condition.
Expertise & Equipment: We use all the necessary tools and advanced techniques to clean and restore damaged areas quickly and efficiently.
Our assistance in cleaning clogged drain overflow will protect your home and enhance the quality of your daily life.
Trust Us for the Best Cleanup & Restoration Services for Clogged Drain Overflow
Water damage, odors, and the inability to use the sink, bathtub, or toilet due to a clogged drain overflow can be frustrating. Feel free to call us at 903-459-7774 whenever you find yourself in this scenario and need our help. We also assist our clients with toilet overflow cleanup, kitchen sink overflow, bathroom sink overflow, water extraction, sewage removal & cleanup, plumbing leak damage repair, and other services. So, click here now to schedule a service.