McKinney Trusted Leader in Restoration and Clean-Up, Since 1976
24/7 Emergency Services
Attic Water Damage Restoration in Era, Murphy & Lavone
Sometimes you may run across unforeseen problems in your daily lives that you weren't anticipating. For instance attic water damage, which may not occur frequently, but when they do, it cause a lot of chaos. You must therefore seek instant professional assistance in the event of any sort of water damage problem, including an attic water damage.
You can always count on Dalworth Restoration McKinney for attic water damage restoration in Era, Murphy, Lavone, and throughout our service area of McKinney, Texas. To schedule an appointment, call us at 903-459-7774 right away.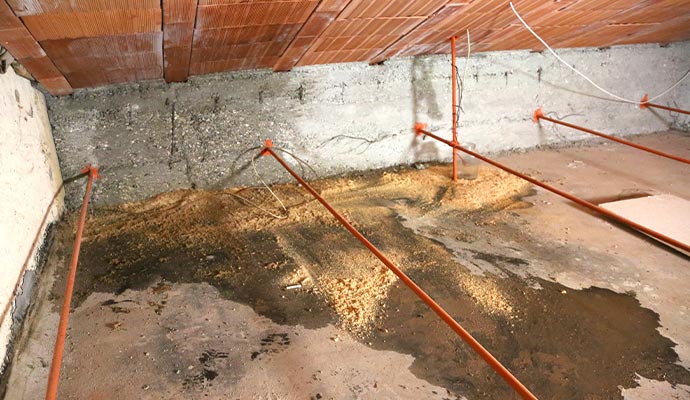 Major Causes of Attic Water Damage
It can be very difficult to determine the exact reason but some major causes are :
Unclean shingles
Improper ventilation
Roof penetration
Broken tree limbs, twigs
Clogged gutters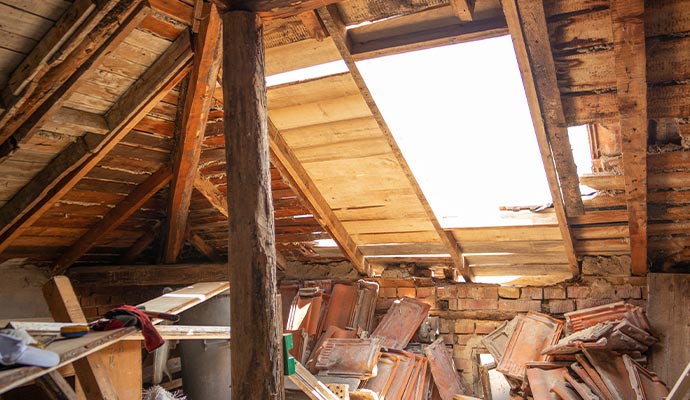 Why Restore Your Water Damaged Attic With Us ?
Bringing your attic back to the pre-damaged state can be a daunting task for a homeowner or a business owner. However, you can easily stay tension free by letting us restore your attic. We provide several advantages such as :
The Institute of Inspection, Cleaning and Restoration Certification
24/7 super fast and efficient service
Experience of nearly half a century
Highly skilled team of technicians
Insurance claim assistance
Trust Dalworth Restoration McKinney to Restore Your Attic
In Collin County and Grayson County since 1976, Dalworth Restoration McKinney has been offering top-notch restoration services for any sort of home or commercial space damage. We have a record of offering the best appliance leak cleanup service to satisfy our customers.
Call us without delay at 903-459-7774 or contact us directly to set up an appointment if you are a resident of Howe, Plano, or anywhere else in our vast service area and need your attic repaired. We also offer soot damage restoration, storm damage, and many other restoration services.