McKinney Trusted Leader in Restoration and Clean-Up, Since 1976
24/7 Emergency Services
Water, Fire Damage Restoration & Mold Remediation in Blue Ridge
Even though life is stagnant without water, you will find that the most significant damage to your property is caused by it. Windy storms, heavy rains, plumbing leaks, broken water pipes, or more can happen at any time and lead to structural damage, floor damage, and also promote mold growth. This mold not only creates a musty atmosphere at your home and reduces indoor air quality but also poses health risks.
Also, you can experience deadly fire explosion at your home due to an electric short circuit or gas leak. Fire damages your property badly, injures you, and leaves a lingering burning smell or smoke inside. This smoke makes your home inhabitable. 
All these damages can be restored only by a professional restoration company like Dalworth Restoration McKinney. For a long time, we have been providing the best water and fire damage restoration, and mold remediation services in Blue Ridge. Whenever you need our assistance, simply dial 903-459-7774.
Over 62,000+
Successful Restoration
Projects Completed
24/7 Emergency Services
Bonded, Licensed & Insured
Work Directly with All Insurance Companies
Free Estimates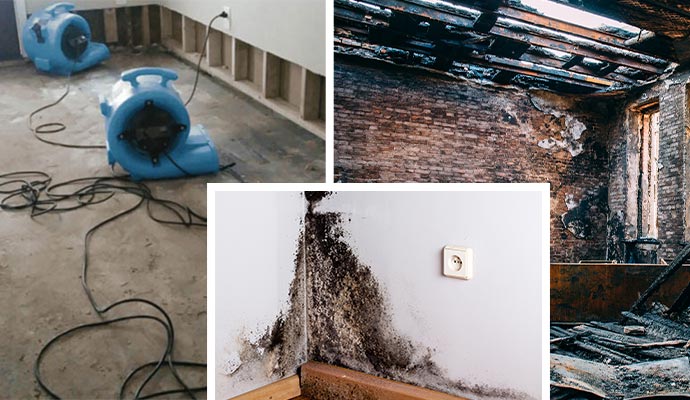 Complete Restoration service by Dalworth Restoration McKinney
In times of emergency, only a professional restoration service provider can help you get out of the situation. We the restoration expert at Dalworth Restoration McKinney go above and beyond to restore your water, fire, and mold damaged property to its pre-damage condition. Using our expertise and all necessary equipment, we get the job done within the shortest possible time. Our prompt service includes the following:
Rapid water removal
Resistance to mold and mildew
Reduced health concerns
Elimination of all traces of smoke
Better air quality inside buildings
Source elimination of mold growth
Rely on Us for The Best Restoration Services in Blue Ridge
Our IICRC-certified technicians are experienced and capable enough to handle your restoration needs in Blue Ridge. We are always ready to serve you at our best. Whenever you need professional restoration services, dial 903-459-7774 without hesitation. Click here to set an appointment now.