McKinney Trusted Leader in Restoration and Clean-Up, Since 1976
24/7 Emergency Services
Flooded Basement Cleanup & Repair Services in McKinney, TX
A flooded basement can be very distressing, as it can cause significant damage to your property and belongings. Heavy rain, melting snow, a burst pipe, a sewer backup, or a malfunctioning sump pump can cause water damage in a basement and cause significant structural damage and mold damage. This mold poses health risks as well. That's why whenever you find that the basement of your property is flooded or need any water damage restoration service, call professionals.
Dalworth Restoration McKinney provides the best cleanup service for flooded basements in Sherman, McKinney, Frisco, Piano, Melissa, and other surrounding areas. We provide the most efficient cleanup, repair, drying, and dehumidification service for any flooded basement or flood damage issue. Whenever you need our assistance, simply dial 903-459-7774 or click here for more information.
Common Causes of Basement Flooding
Common causes of flooded basements include the following:
Inadequate waterproofing
Poorly installed downspouts
Clogged drains or gutters
leaking pipes and malfunctioning appliances
Improper plumbing or drainage system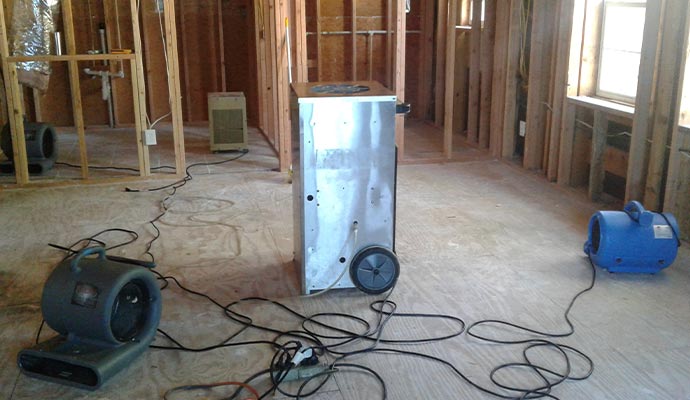 Benefits of Flooded Basement Cleanup by Dalworth Restoration McKinney
It's crucial to deal with basement flooding as soon as possible to avoid property damage. The followings are some of the reasons why you should take our flooded basement cleanup services.
Extract Water: Our cleanup experts can rapidly extract water from your basement and prevent additional property damage.
Prevent Mold & Bacterial: Mold and bacteria thrive in damp, flooded basements and pose health risks. We can get rid of these risks and make the basement habitable again.
Prevent Structural Damage: Flooding can harm your foundation, walls, and floors. We can prevent damage and take necessary steps to avoid further damage and protect your property.
Equipment & Expertise: We know how to fix a flooded basement quickly and efficiently thanks to our specialized tools and trained staff.