McKinney Trusted Leader in Restoration and Clean-Up, Since 1976
24/7 Emergency Services
Restoration For Warped Walls After Water Damage
A particularly adverse effect of water damage can be the accumulated water in your walls, causing them to puff up and bend. This is known as warped walls. It can initially cause the property's paint job to crack and fall off. Over time it causes walls to bend and break.
For ideal water damage restoration for warped walls, contact Dalworth Restoration McKinney for the most experienced water damage restoration company in Texas. We have been saving the properties all over Texas, from all manners of water damage related risky challenges. Call us at 903-459-7774. We offer our services in Celina, Era and many more Texas cities in Collin, Grayson and Cooke Counties.
Advantages of Choosing Dalworth Restoration McKinney in Plano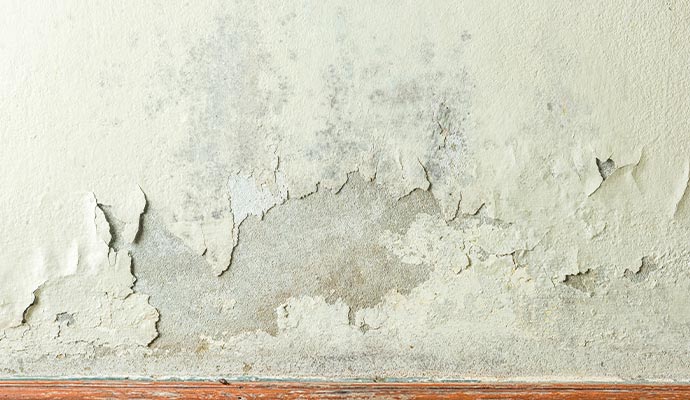 24/7 emergency services: Our team is available with emergency response for water restoration services year round, 24/7.
Bonded, licensed and insured: Our company is bonded, licensed and insured to give you a sense of reassurance.
Insurance claim and billing assistance: We work with most major insurance companies to help represent our clients, making sure they reclaim their properties under terms of their specific insurance policies.
Free, no-obligation estimates: We'll inspect, assess, and provide free estimates at your earliest convenience, working with your insurance carrier along the way.
Experience: We have built a reputable, trusted record of customer service for water damage restoration at local service centers across Texas, for more than half a century.
Family owned and operated: Our company is family owned and operated in throughout North and East Texas. We serve each client professionally and personally.
Trust Dalworth Restoration McKinney to Rescue Your Property From Warped Wall Water Damage
At Dalworth Restoration McKinney, we have decades of experience delivering the best results, service and satisfaction in the water damage restoration industry. OUr advanced equipment and expertise make us the No. 1 option in Texas for your warped wall restoration after water damage, and we'll return your residential or commercial property to its pre-damaged condition. Call us today at 903-459-7774 or contact us online for assistance in Fairview, Lavon and many more Texas cities in Collin, Grayson and Cooke Counties. Book an appointment today with a Dalworth Restoration McKinney team member.