McKinney Trusted Leader in Restoration and Clean-Up, Since 1976
24/7 Emergency Services
Restoration of Water Damage Caused by Leaky Faucet & Fixture
Faucets and fixtures are mandatory home appliances that can cause a lot of water wastage if they are leaked and are not repaired in time. Apart from water wastage, they can also cause a lot of water damage to your wooden floors by continuously leaking and spreading water. If you're facing a water damage situation such as this, looking for the right restoration service provider is the smartest thing to do.
Dalworth Restoration McKinney provides professional water damage restoration services in Anna, Sherman, Denison & other services areas around McKinney, Texas. Call us now at 903-459-7774 or contact us online to learn more about our services!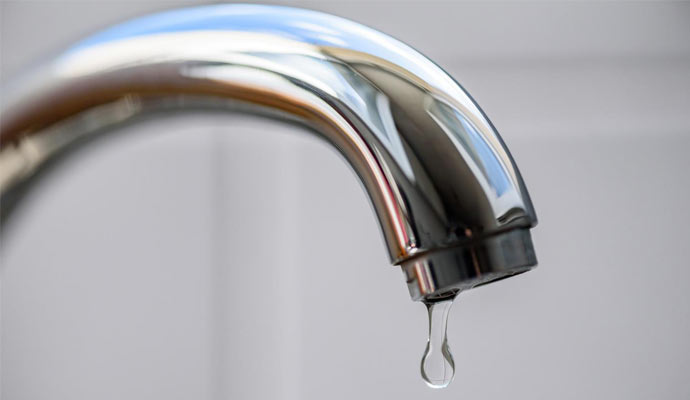 Common Reasons Behind a Leaky Faucet
Excessive Water Pressure: Each of the faucets and fixtures is designed to deal with a certain amount of water pressure. If it exceeds higher than that level, the faucets won't be able to function properly anymore and start leaking water.
Corrosion: The valve seats are a very crucial part of any faucet. If a valve seat is corroded for any possible reason, it can cause water to leak and keep causing water damage.
Broken Parts: A broken pipe or fitting can also be responsible for water leaks. In a case like this, call a professional right away!
Faulty O-Ring: When the O-ring of a faucet is faulty, it means that the handle of the faucet might have become displaced. It can also cause water to leak.
Rely on Our Restoration Experts for the Best Results!
Broken or damaged faucets and fixtures can be a real hassle to deal with because of how much water damage they are able to cause. To restore the water damage caused by these, call the restoration experts from Dalworth Restoration McKinney for the best restoration services in Mckinney, Texas. Our technicians are certified experts who have extensive knowledge of water damage restoration. Appointing us to the task will ensure the best results for you!
Our services are available in Anna, Sherman, Denison & all around McKinney, Texas. Call us now at 903-459-7774 or contact us online to consult with our experts!