McKinney Trusted Leader in Restoration and Clean-Up, Since 1976
24/7 Emergency Services
Kitchen Sink Overflow Cleanup Service in McKinney, TX
When debris or food particles accumulate on the kitchen sink's drain line, it creates clogs. This clog restricts water from draining properly. At that time, the water level in the sink rises above the overflow level and flows into the overflow channel or down the drain. It leads to water damage to the surrounding area.
For a long time, Dalworth Restoration McKinney has been leading the restoration industry in Sherman, McKinney, Piano, Melissa, Allen, and other surrounding areas. Our IICRC-certified technicians use state-of-the-art equipment to provide you with the best kitchen sink overflow cleanup services. Using our experience and expertise, we get the job done within the shortest possible time. Whenever you need our assistance regarding kitchen sink overflow or flood damage issues, simply dial 903-459-7774 or click here for more information.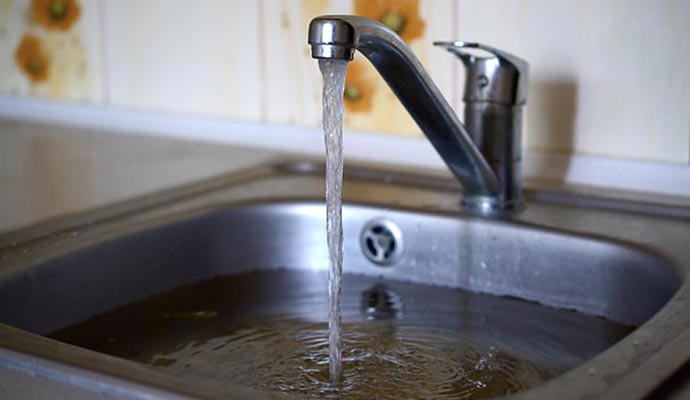 Why Emergency Kitchen Sink Overflow Cleanup Service Is Necessary?
Kitchen sink overflow cleanup is important to minimize the chance of further damage. There are some other reasons also. One can rely on Dalworth Restoration McKinney for Kitchen sink overflow cleanup service as our service covers the following:
Prevent Additional Damage: If there is water damage due to a kitchen sink overflow, our prompt cleanup service can prevent additional damage by drying the affected area and restoring the damaged area.
Prevent Mold & Mildew: If water damage is not addressed immediately, mold and mildew will develop, posing health risks and causing additional structural damage. We can help you get rid of the mold issue.
Eliminate Foul Odor: Overflowing water from the kitchen sink can produce an unpleasant odor if left there for too long. We can disinfect and deodorize the space so that it no longer smells bad.