McKinney Trusted Leader in Restoration and Clean-Up, Since 1976
24/7 Emergency Services
24/7 Emergency Response to Flood Damage in McKinney, TX
A sudden storm, flood, or any water damage like a plumbing leak, or water pipe break can flood your home. It can be very devastating and stressful. Moreover, it leads to some additional damage like wood floor damage, structural damage, mold growth, etc. After any flood damage, immediate action should be taken to minimize the damage.
We, the experts at Dalworth Restoration McKinney, have set the industry standard and proven ourselves to be the top service provider. We offer 24/7 emergency response to flood damage in McKinney, Allen, Sherman, Plano, and other cities within our service area. So, contact us anytime at 903-459-7774 for emergency response, or click here to know more.
Benefits of 24/7 Emergency Response by Dalworth Restoration McKinney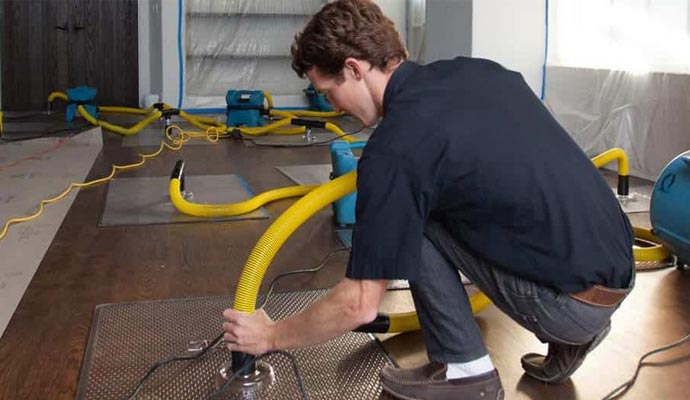 During a crisis, emergency response is essential in assisting and saving people and property. Our 24/7 response team will ensure that the caller is instantly connected to emergency assistance. We do proper documentation and record your calls to serve you thoroughly and professionally. Our emergency response and rapid action can reduce the severity of the damage. Some other benefits that will receive are-
Ensure safety
Necessary equipment and staff
Reduce incidents through risk assessments
Reduce property, structure, stock, and content damage
Safeguard the environment and the community
Boost the rate of return to normal functioning
Reduce expenses by minimizing additional damage
Choose Dalworth Restoration McKinney for 24/7 Emergency Response
Emergency situation come suddenly and unwantedly. No need to worry. We are always available to help you out of the situation. No matter what the time is, or how bad the situation is, simply call 903-459-7774. Our well-trained crew will reach you as fast as they can and help you out of the situation.
We also offer emergency services for fire damage, storm damage, mold damage, etc. Contact us online to set an appointment or for a free estimate.