McKinney Trusted Leader in Restoration and Clean-Up, Since 1976
24/7 Emergency Services
Board-up Service During Restoration in McKinney & Plano, TX
A board-up service after fires or storms is used to safeguard a residential or commercial property from further damage from elements, animals, pests, intruders, or to keep a less-damaged home livable during ongoing restoration. As repairs are ongoing, board-up or tarp-over services are a basic restoration necessity.
Dalworth Restoration McKinney provides safe, reliable board-up service to protect your property as part of our storm or fire damage restoration process in McKinney & Plano, TX. We provide 24/7 emergency response. Take every precaution with your damaged property, and turn to Dalworth Restoration McKinney to board up your windows, doors, and entire property.
We assist customers in McKinney, Allen, Plano, Sherman, Frisco, and throughout our Plano and McKinney service area, and we're available for 24/7 emergency response after fire disasters. Call us today at 903-459-7774 or contact us online to arrange a consultation with a Dalworth Restoration McKinney representative.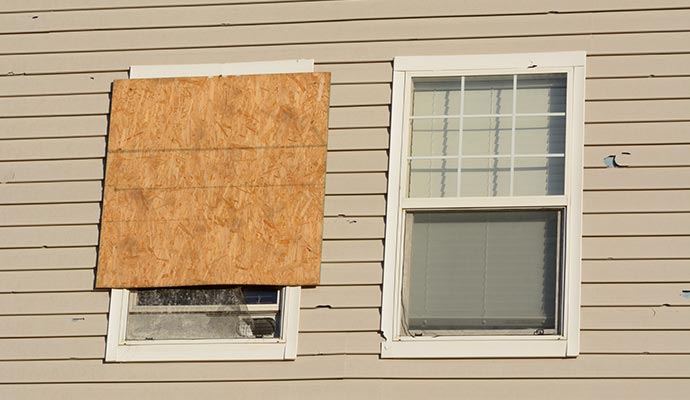 Why Dalworth For Board-ups in Allen?
Natural disasters can be sudden and unexpected, cause extensive damage, and even force you to temporarily relocate. Top of mind is the immediate damage and loss of property, but the prospect of additional losses can become an afterthought.
These are the moments when you need a skilled, superior board-up service most. Your insurance carrier will likely require it, and Dalworth Restoration McKinney is ready with 24/7 emergency response to provide the protection your home or business requires. We'll provide secure, safe, and effective results that will keep your property on right track towards a full recovery.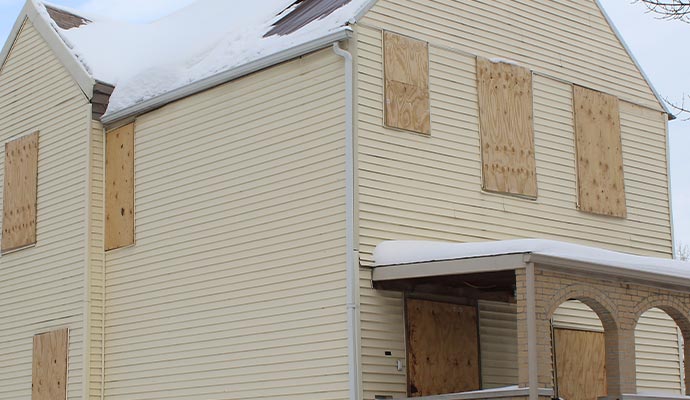 Dalworth McKinney is on Your Side
At Dalworth Restoration McKinney, we're tremendously dedicated to delivering the best results, service, and total customer satisfaction. We're skilled, certified professionals who provide affordable restoration and damage protection for your property, including a superior board-up service.
We have the resources, expertise, and experience in damage restoration and insurance claim assistance to provide you with the most dependable recovery that starts with our reliable board-up service.
Trust Dalworth Restoration McKinney For Air Duct Smoke Removal in Frisco
Dalworth Restoration McKinney assist customers with board-up service in McKinney, Allen, Plano, Frisco, Melissa, Denison, Sherman, Celina, Gainesville, and throughout our Plano and McKinney service area after fires or severe storms. We're highly trained, certified, and professional, with exceptional results and customer service going back nearly five decades.
We also provide fire damage restoration, water damage restoration, storm damage restoration, smoke and soot restoration, smoke odor removal, and more in Collin, Grayson, and Cooke Counties. Call us today at 903-459-7774 or contact us online to book an appointment with a Dalworth Restoration McKinney team member.