McKinney Trusted Leader in Restoration and Clean-Up, Since 1976
24/7 Emergency Services
Water & Fire Damage Restoration in Farmersville, TX
Homeowners and business owners feel helpless when their homes or offices experience sudden water or fire damage. It becomes even more frustrating when the extent of water damage is extensive or the fire spreads rapidly throughout the area. All these interrupt our daily life. That's when professional restoration services are needed to get the damaged property to its pre-damage condition and reinstate continuity to daily life.
The good news is, Dalworth Restoration McKinney has been serving people in Farmersville and other cities throughout Texas with the best water and fire damage restoration since 1976. We use state-of-the-art equipment to provide our clients with the best possible service. So whenever you need our assistance with water or fire damage, just dial 903-459-7774 or click here for more information.
Dalworth Restoration McKinney is Your Go-To Company for Damage Restoration
Dalworth Restoration McKinney is one of the best-leading restoration companies in Texas and can help with quality restoration services. Besides our service includes the following: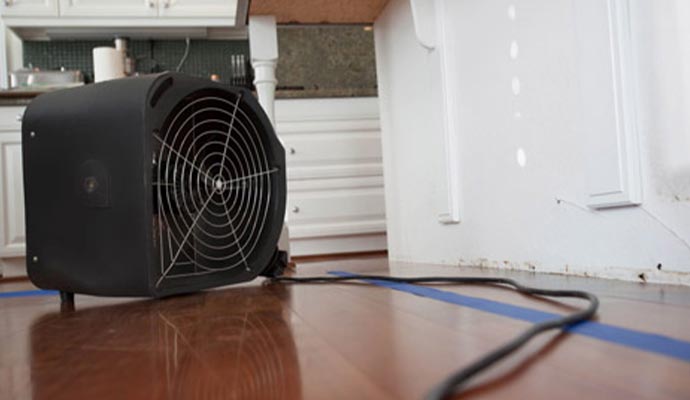 Comprehensive Assessment: We conduct a thorough assessment of the damage and identify all the areas that need attention. We assess the extent of the damage, identify any underlying issues, and develop a tailored restoration plan accordingly.
Efficient & Timely Restoration: We have the resources and expertise to complete the restoration process efficiently and within a specified timeframe. We prioritize tasks, coordinate various aspects of the restoration, and ensure that the restoration is completed promptly.
Proper Equipment & Techniques: We have access to specialized equipment, tools, and technologies that are necessary for effective restoration. We are trained in using these tools and techniques to minimize further damage.
Health & Safety: Restoration projects often involve hazardous materials, mold, or other contaminants that can pose health risks. We are equipped with the necessary protective gear and knowledge to handle these situations safely.
Rely on Us for The Best Restoration Service in Farmersville
Dalworth Restoration McKinney can assist you in Farmersville. Whenever you need assistance with water or fire damage, all you have to do is contact us at 903-459-7774. We are always available for emergency response. Moreover, we also assist our clients with storm damage restoration and mold remediation. However, to make an appointment, please click here.