McKinney Trusted Leader in Restoration and Clean-Up, Since 1976
24/7 Emergency Services
Smoke Damage Assessment in McKinney, Texas
After a fire incident, it might appear that your home survived the hazard. But, it's better not to give smoke the chance to do the damage that the fire couldn't. So, you must contact an expert for a smoke damage assessment to know if there's any smoke damage or how much harm it has already caused.
Dalworth Restoration McKinney is a family-owned company that has been providing different restoration services across Sherman, Denison, Frisco, Plano, and other service areas since 1976. Our IICRC-certified professionals are 24/7 available to respond to your emergency needs with quick service.
So, don't hesitate and call us at 903-459-7774 to check your home's status with our expert technicians. You can also send us an online service request by clicking here.
Professional Smoke Damage Assessment by Dalworth Restoration McKinney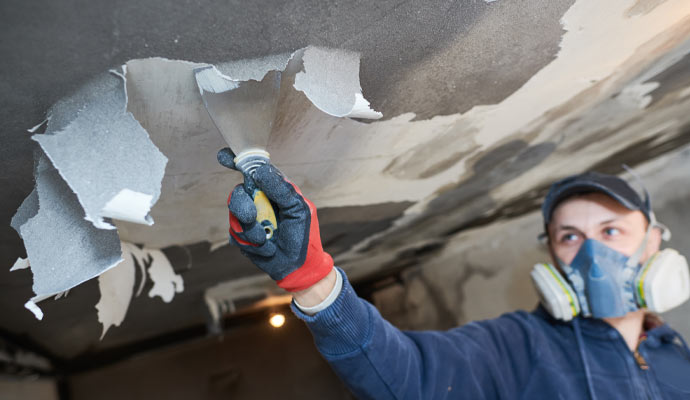 The destruction of smoke damage may not be always fully visible at the beginning but the result can be severe. It can reach every corner of your room including walls, ceiling, affect stuff in the wardrobe, furniture, even the duct system, and where not. Metal and electrical instruments are also vulnerable to smoke damage. It causes respiratory and other health issues. People with allergies or asthma especially suffer the most.
Our assessment team is well aware of all these consequences and does the whole assessment process thoroughly so that no affected area remains unnoticed. That helps an effective registration and accurate determination of cost for the restoration work along with future upgrades and identifying other repair sections. We are always sincere about providing you with quality and sustainable service ensuring 100% customer satisfaction.