McKinney Trusted Leader in Restoration and Clean-Up, Since 1976
24/7 Emergency Services
Mold Testing Services in McKinney, TX
Mold is a common issue that can deteriorate your property's indoor air quality, leading to potential health risks, and property damages. Before mold spores damage your property, mold testing is a must to identify the presence of mold, determine its types, and take the necessary steps to remove it.
Dalworth Restoration McKinney offers mold remediation and mold testing services to remove molds effectively and efficiently from your residential or commercial property. Our restoration team is equipped with advanced tools to determine the mold's existence, types, and growth patterns, and provide expert solutions to remove them.
Areas our team offers mold remediation and other relevant services include Sherman, Plano, Melissa, Gainesville, and other service areas. You can dial 903-459-7774 to get information about mold testing services. For free estimates, click here.
Safeguard Indoor Air Quality | Significance of Mold Testing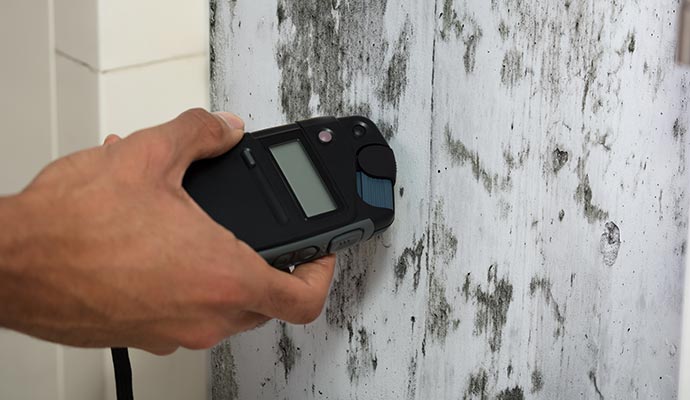 Mold growth frequently occurs behind walls, under floors, or in other hidden spots. Mold testing is extremely important because:
It prevents property damage: Mold testing allows property owners to discover possible weaknesses and take important action, protecting their investments and preserving the longevity of the structures.
It helps to take strategies for effective remediation: Mold testing may help determine the degree of an infestation and guide focused and successful cleanup operations.
Helps in health protection: Mold testing enables us to discover and identify mold species, allowing our professionals to take quick and appropriate action to reduce health hazards.
Call Dalworth Restoration McKinney to Book for Mold Testing Assessment
Since 1976, we have been delivering dependable mold remediation services. We provide comprehensive restoration services such as water damage, fire damage restoration, storm damage, and more. Call us at 903-459-7774 for superior mold testing services. Our professionals work directly with many insurance companies for insurance claims. See our awards and affiliations by clicking here.