McKinney Trusted Leader in Restoration and Clean-Up, Since 1976
24/7 Emergency Services
Water Damage Insurance Claim Assistance in McKinney
Water damage causes havoc to your home or office, requiring an insurance claim to cover damages in most cases. However, the insurance provider will not pay unless the claim information is correct and well-documented. That is Dalworth Restoration McKinney documents every aspect of each restoration job and offers assistance with water damage insurance claims for homeowners and business owners in McKinney, Frisco, Melissa, Allen, Plano, and other cities we serve in Collin County & Grayson County.
Our crews are certified to work with most major insurance carriers and can bill them directly. At Dalworth, we have almost five decades of experience working with insurance carriers to make sure our clients get every penny they are owed under the terms of their policies. When you need our help, call 903-459-7774 or click here for insurance-related assistance in Anna, Sherman, Denison, Celina, or Prosper. Our IICRC-certified craftsmen handle a wide array of water damage restoration services that includes appliance leak cleanup, structural damage restoration, water pipe break restoration, sewage removal & cleanup, and more.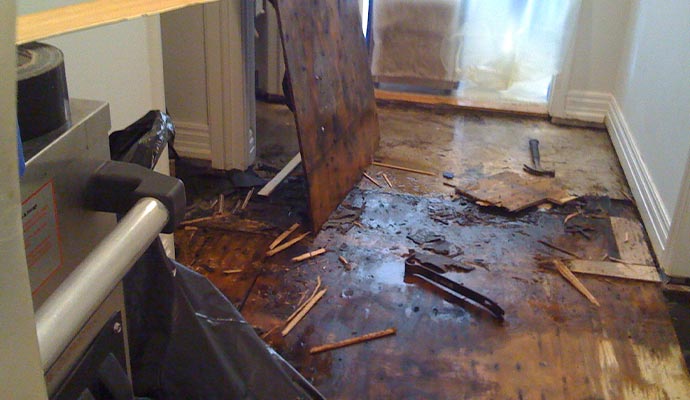 Finalize Your Insurance Claim with Dalworth Restoration McKinney
Getting the maximum value for your insurance claim can be a lot of work. That is why you need a restoration company that keeps detailed records of the damage to your property & content with photos, notes, & videos. Dalworth Restoration McKinney does that for every customer. Our crews also are certified to work with most major insurance carriers and can bill the insurance company directly. With Dalworth on your side, we will deliver all required paperwork for claims in a timely manner to maximize your settlement for water damage restoration.
Rely on Us for Your Restoration Needs in McKinney, Frisco, & Plano
Dalworth Restoration McKinney is one of the leading restoration companies in Texas. In addition to assisting with water damage restoration claims, we have completed thousands of water damage restoration projects since opening our doors in 1976. Some of our most popular water damage restoration services for customers in McKinney, Frisco, Sherman, and Denison include:
Our experts will ensure that every step goes smoothly in your restoration process, from the initial inspection to assistance with the insurance claim. Call us at 903-459-7774 or click here to experience the Dalworth difference for yourself in Anna, Sherman, Denison, Celina, or Prosper.