McKinney Trusted Leader in Restoration and Clean-Up, Since 1976
24/7 Emergency Services
Water, Fire & Storm Damage Restoration in Gainesville, TX
As a homeowner, you may encounter several types of damage to your property, with water, fire, and storm damage being the most common. Water damage can occur due to burst pipes, plumbing leaks, flooding, or appliance malfunctions. It can lead to mold growth and structural damage if not addressed promptly. Fire damage can result in serious harm to a property, such as the presence of smoke and soot residue, as well as structural damage. After a fire, removing debris, eliminating smoke odors, and restoring damaged structures to their original state is essential.
When it comes to storm damage, natural disasters like hurricanes, tornadoes, and severe thunderstorms can cause significant harm to properties, including roof damage, shattered windows, flooding, and fallen trees. In such situations, it's crucial to seek professional assistance, and Dalworth Restoration McKinney, a top-tier restoration company, can be your ultimate savior. Just dial 903-459-7774 for emergency response in Gainesville, or click here to learn more about our service.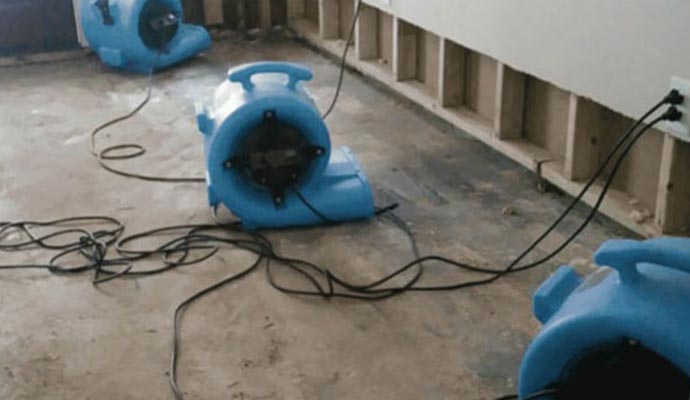 Dalworth Restoration McKinney's Complete Restoration Service
At Dalworth Restoration McKinney, our complete restoration service for water, fire, or storm damage includes the following:
Assessment: We assess the damaged area to determine the extent of damage and develop a restoration plan.
Experience & Equipment: Our team comprises highly skilled experts who employ cutting-edge tools and technologies to provide unparalleled service to our valued clients.
Thorough Restoration: We thoroughly clean, meticulously dry, expertly disinfect, flawlessly restore damaged areas and contents, and relentlessly deodorize if necessary.
Safety: We ensure security by following protocols to minimize health risks and property damage.
Count on Dalworth Restoration McKinney for Reliable Restoration Service
Our emergency team at Dalworth Restoration McKinney is available 24/7 to assist with water, fire, or storm damage in Gainesville. Contact us for immediate help at 903-459-7774. We are always ready to help you, no matter the time or extent of damage. For more information about our services, click here.