McKinney Trusted Leader in Restoration and Clean-Up, Since 1976
24/7 Emergency Services
Air Duct Smoke Removal in McKinney & Plano, TX
Depending on the seasons, your air ducts circulate cool or warm air throughout your home or business, acting as a highway of your heating, ventilation, and air conditioning (HVAC) system. Maintaining your indoor air quality depends on what moves through them.
After a fire disaster, air ducts likely move smoke and smoke residue. To restore air quality and healthy breathing conditions, Dalworth Restoration McKinney performs reliable, thorough air duct smoke removal for residential or commercial properties. Our overall fire damage restoration includes air duct smoke removal and cleanup. Smoke odor and toxic buildup can remain in your home or business without professional assistance.
We assist customers in McKinney, Allen, Plano, Sherman, Frisco, and throughout our Plano and McKinney service area, and we're available for 24/7 emergency response after fire disasters. Call us today at 903-459-7774 or contact us online to arrange a consultation with a Dalworth Restoration McKinney representative.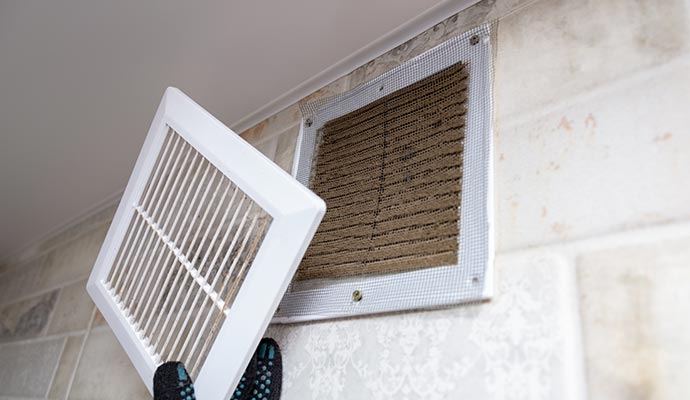 Benefits of Clean Air Ducts By Dalworth
Your HVAC system can lose function or efficiency with dirty or smoke-damaged air ducts. Decreased efficiency means increased utility bills when your HVAC is working too hard. Reduced airflow also results in irregular heating or cooling. Parts such as your heat exchanger can rust and produce other hazards such as overheating.
Air quality, particularly in terms of smoke damage or residue in air ducts, is particularly hazardous. A clean and maintained air duct system can help prevent inconvenient, costly breakdowns. Turn to the professionals at Dalworth Restoration McKinney for air duct smoke removal, or other cleaning and maintenance.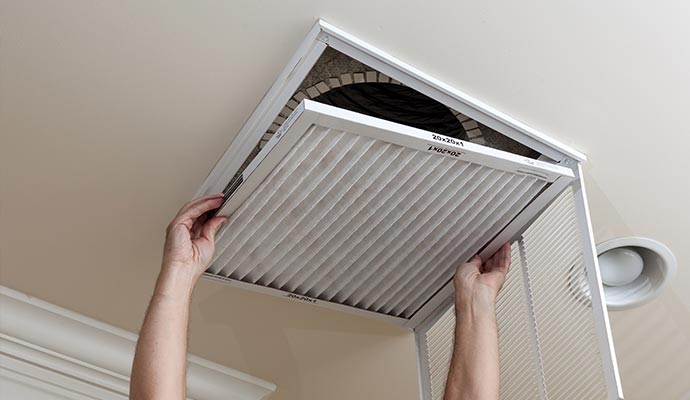 Cleaner Ducts Mean Healthier Air
By keeping your air duct system clean with help by Dalworth Restoration McKinney, avoid contaminants such as pollen, dust, dirt, and hair, dander and more. Allergens, as well as smoke-related carcinogens, can lead to fatigue, headaches, nausea, rashes, eye irritation, allergy or asthma symptoms, and other hazards. Regular air duct cleaning reduces the amount of interior cleaning and dusting required to maintain cleanliness.
Trust Dalworth Restoration McKinney For Air Duct Smoke Removal in Frisco
Dalworth Restoration McKinney assist customers with air duct smoke removal in McKinney, Allen, Plano, Frisco, Melissa, Denison, Gainesville, and throughout our Plano and McKinney service area after severe storms. We're highly trained, certified, and professional, with exceptional results and customer service going back nearly five decades.
We also provide fire damage restoration, water damage restoration, storm damage restoration, smoke and soot restoration, smoke odor removal, and more in Collin, Grayson, and Cooke Counties. Call us today at 903-459-7774 or contact us online to book an appointment with a Dalworth Restoration McKinney team member.