McKinney Trusted Leader in Restoration and Clean-Up, Since 1976
24/7 Emergency Services
Mold Damage Remediation in McKinney, Frisco, & Plano
An elevated amount of indoor humidity provides the ideal environment for mold growth. Because molds can grow in less than 48 hours once their spores are exposed to moisture, it is essential to reach out to Dalworth Restoration McKinney ASAP for top-notch mold damage remediation services when mold is spotted at your home or office in McKinney, Allen, Plano, Frisco, Melissa, and other cities within our service area.
Our emergency crews are available 24/7/365 to provide 100% customer satisfaction for any type of mold damage remediation or water damage restoration event at your home or office in Grayson County or Collin County. When you have a water intrusion situation at your property, our IICRC-certified technicians stand ready to respond at a moment's notice as they have been doing for almost 50 years. In addition to mold damage, our wide array of services includes appliance leak cleanup, structural damage restoration, water pipe break restoration, sewage removal & cleanup, and more. Dial 903-459-7774 or click here to experience the Dalworth difference for yourself in Anna, Sherman, Denison, Celina, or Prosper.
Benefits of Using Dalworth Restoration McKinney for Mold Remediation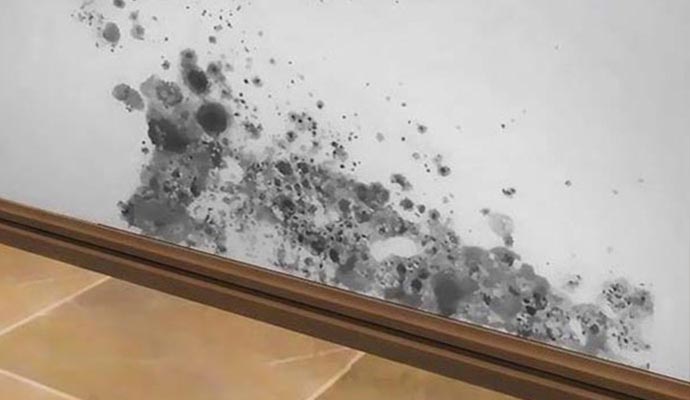 When you choose Dalworth Restoration McKinney to eliminate your mold growth, the benefits include:
Removes mold growth once & for all
Eliminates musty odors
Boosts your indoor air quality
Reduces the future risk of mold
Reduces health concerns in your home
Provides a proper mold assessment
Saves money
Increases your property value
Trust Us to Eliminate Your Mold Issues in McKinney, Plano, Frisco, & Sherman
At Dalworth Restoration McKinney, our licensed mold remediation specialists provide top-notch mold removal & remediation services for homeowners and business owners in McKinney, Sherman, Denison, Frisco, Plano, and other cities that we serve in Collin County and Grayson County. When you need our help, call 903-459-7774 or click here to book an appointment at your property today. For almost 50 years, Dalworth Restoration has set the industry standard for restoration-related services for customers throughout North Texas.