McKinney Trusted Leader in Restoration and Clean-Up, Since 1976
24/7 Emergency Services
Residential or Commercial Disinfection in McKinney & Frisco
At Dalworth Restoration McKinney, we perform disinfection for residential or commercial properties as part of our cleaning maintenance. We sanitize floors, surfaces, work, break, or board room areas, dining spaces, and much more. Our disinfection eliminates germs, bacteria, and viruses, present or potential.
Let Dalworth Restoration McKinney protect your home or office from potential infection. For the latest disinfection services in Frisco, Melissa, Plano, McKinney, and cities in our North Texas service area, call us at 903-459-7774 or contact us online to consult with a Dalworth Restoration McKinney disinfection expert.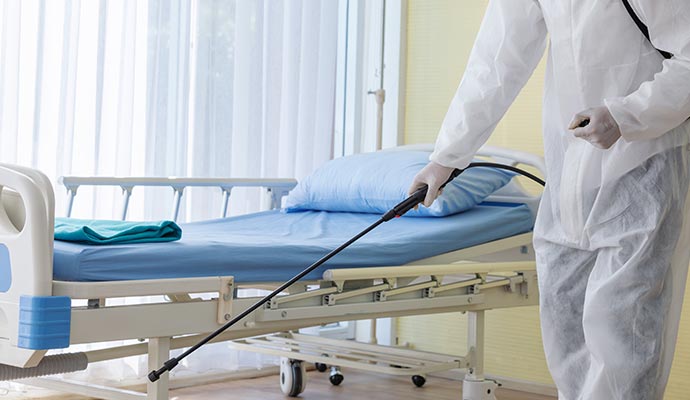 We Disinfect For Your Protection in Anna
Dalworth Restoration McKinney has efficient, effective disinfection to clean your home or business of all contaminants. Trust us to help protect your home or business from:
Bacterial infections: Eliminate airborne bacteria or pathogens.
Viral infections: Living spaces are safe from COVID and more viruses.
Fungal infections: Prevent surface fungal growth indoors.
Biohazard contaminants: Cleanup for crime scenes, accidents, bloodborne pathogens, etc.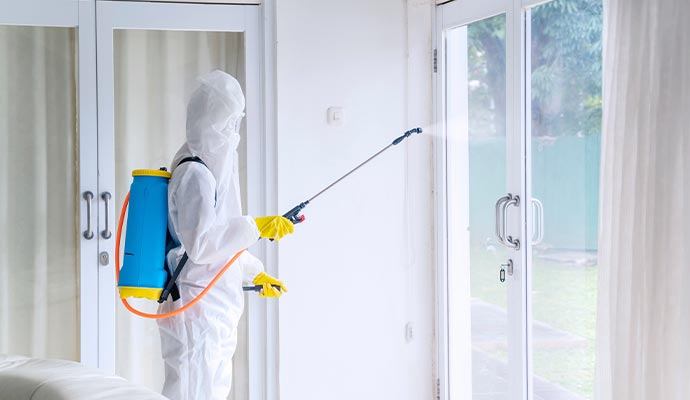 Our Airborne Disinfection in Plano
Allergies acting up? Breathing difficulties, coughing, sneezing, or other discomfort? Your indoor air might require disinfection, either in your HVAC system or main living areas. Mold, mildew, fungi, or other surface contaminants can trigger allergies, but Dalworth Restoration McKinney can clean your indoor air with our latest, effective disinfection equipment. Enjoy fresher, healthier air quality from after our disinfection treatment that delivers the best results, and your total satisfaction.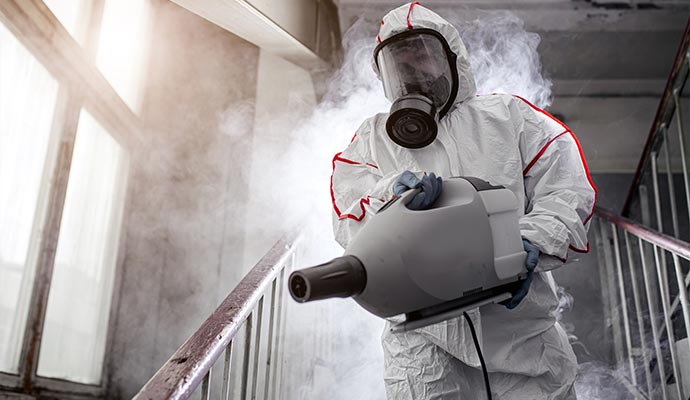 Our Commercial Disinfection in McKinney, Gainesville & Celina
Dalworth Restoration McKinney has thorough disinfection services for commercial properties that include but aren't limited to:
Medical facilities
Commercial offices
Daycare facilities
Schools
Churches
Retail outlets
Trust Us For Home or Work Disinfection Services in Allen & Sherman
Since 1976, Dalworth Restoration McKinney has provided disinfecting services for homes and businesses in Frisco, Melissa, Plano, McKinney, more cities across North Texas. Call us today at 903-459-7774 for assistance with these cleanup services:
Biohazard cleanup
Asbestos removal