McKinney Trusted Leader in Restoration and Clean-Up, Since 1976
24/7 Emergency Services
Soot Damage Restoration in McKinney, Texas
Whether cleaning the soots or dealing with the soot damage, it's not something that home remedies can fix. So, it's necessary to contact an expert firsthand if there has been a fire incident in your home recently. No worries because Dalworth Restoration McKinney is here to respond to you with our IICRC-certified restoration team.
Soot damage restoration is among the services we have been providing in the major cities in Texas including Sherman, Frisco, Plano, Denison, and other service areas for over 5 decades. Our skilled and experienced technicians are efficient in fire damage restoration services like smoke odor removal, air duct smoke removal, board-up service, etc.
Feel free to call us at 903-459-7774 and set an appointment with our team for a proper & quick service. Click here to contact us online.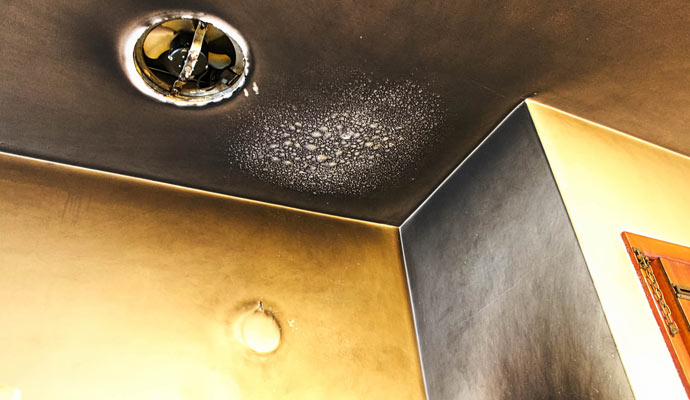 Effects of Soot & the Importance of Restoration
Soots, the tiny carbon particles not only ruin the indoor area look but also put your health at risk significantly. The soots degrade indoor air quality. In some cases, the soot stain becomes permanent on the affected surface. That will result in more damage be it electrical instruments, home appliances, or other stuff like fabrics.
Even though the restoration is possible, delaying restoration will cause extra costs and it's possible you may not regain 100% recovery. Therefore, to secure your home from further damage, get rid of disturbing odors and preserve the value of the property.
Rely on Us for the Best Soot Damage Restoration
You better not choose to put yourself in hard times by suffering through soot damage while Dalworth Restoration McKinney is 24/7 available to provide you with professional soot restoration service. We also provide restoration services for water damage, mold damage, storm damage, and more. Dial 903-459-7774 today and directly talk to us. To submit an online service request, you can check this link.