McKinney Trusted Leader in Restoration and Clean-Up, Since 1976
24/7 Emergency Services
Storm & Flood Damage Restoration in Plano & McKinney
When a storm floods your home or office, you need to take action ASAP because the damage can escalate in many ways. Waiting too long to respond will lead to additional damage and higher restoration costs to your property in McKinney, Allen, Plano, Frisco, Melissa, and other cities within our service area. At Dalworth Restoration McKinney, our IICRC-certified technicians have decades of experience in dealing with storm & flood damage restoration.
For customers throughout our services area in Grayson County & Collin County, our professionally trained and expert technicians have long set the industry standard for top-notch water damage restoration services in Anna, Sherman, Denison, Celina, and Prosper. Our wide array of services includes appliance leak cleanup, structural damage restoration, water pipe break restoration, sewage removal & cleanup, and more. When you are ready to experience the Dalworth difference for yourself, give us a call at 903-459-7774 or click here to schedule storm & flood restoration services ASAP. Our crews have been providing top-notch water damage restoration services for customers throughout North Texas since 1976 for customers.
Advantages of Choosing Dalworth for Storm & Flood Damage Restoration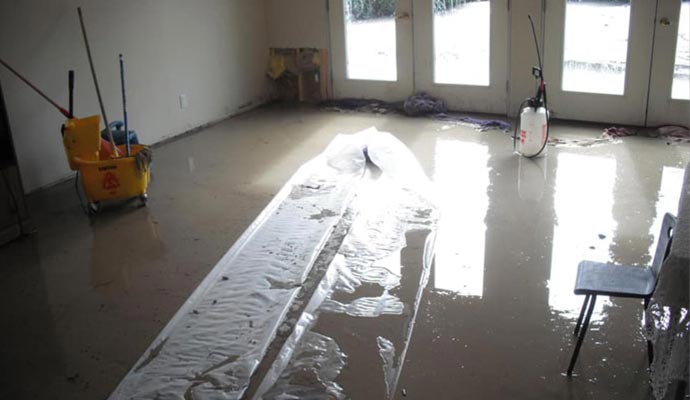 Quick Response: Any delay in addressing flood damage to your property will only make the situation worse. Fortunately, our crews are on-call 24/7/365 to restore the damage.
Proper Evaluation: Our crews offer an accurate, on-site assessment of your damage & deal with any threats to your property ASAP.
Mold Prevention: Our crews act promptly to dry your property and stop any potential mold growth.
Reduces Costs: Hiring Dalworth to do the heavy lifting in the wake of a major storm or flood will relieve your stress and lower your bottom-line restoration costs.
Let Us Handle Your Storm & Flood Damage Restoration Needs in Plano, Frisco, & Sherman
When your property has been impacted by a storm or major flood, Dalworth Restoration McKinney can help you handle the situation and get your life & property back in order ASAP. For almost five decades, our restoration specialists have provided the best water damage restoration process available in Collin County & Grayson County. When you need our help, call 903-459-7774 or click here to book an appointment at your property today.