McKinney Trusted Leader in Restoration and Clean-Up, Since 1976
24/7 Emergency Services
Structural Water Damage Restoration in McKinney & Frisco
Water leaks that go unnoticed for an extended stretch or significant water intrusions into your home or office can trigger the need for structural water damage restoration services at your property in McKinney, Frisco, Melissa, Allen, Plano, and other cities within Collin County & Grayson County. When that occurs at your residential or commercial property, Dalworth Restoration McKinney can help.
While the presence of cracks, leaks, and damaged plumbing pipes may not be obvious, the structural water damage that can result is hard to miss. For the purpose of restoring your home or commercial facility from water damage, Dalworth Restoration McKinney is a one-stop solution. Our IICRC-certified technicians have the equipment, expertise, and experience to provide top-notch water damage restoration services in an efficient manner. When you need our help with an appliance leak cleanup, water pipe break restoration, or sewage removal & cleanup, dial 903-459-7774 for more information or to get a free estimate. You can also click here to make an online reservation for services in Anna, Sherman, Denison, Celina, or Prosper.
What Are The Warning Signs of Structural Water Damage?
Water stains & patches on walls, ceilings, and drywall may signify the beginning of structural problems that include: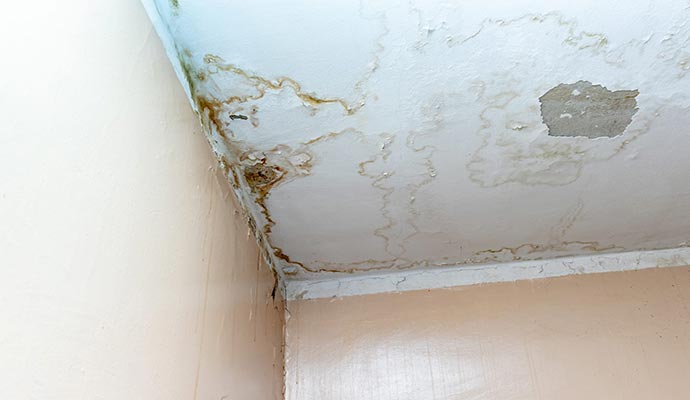 Roof damage: Any evidence of a roof crack, damaged shingles, or damaged roof flashings point to roof water damage that can impact your structure.
Foundation damage: Because wet soil expands, a leak near your foundation can lead to fractures, cracks, and more that threaten the structural integrity of your property.
Wooden floor damage: Improperly insulated wood rots when exposed to water, triggering musty odors & structural damage.
Metal corrosion: Water may corrode metal-fabricated buildings and cause rust. Rust weakens and distorts the metal, possibly leading to structural integrity.
Let Us Protect Your Structure in McKinney, Sherman, Denison, and Plano
At Dalworth Restoration McKinney, our company has been in the water damage clean-up business since 1976. We are able to provide comprehensive structural water damage treatments as part of our extensive array of water damage restoration services. Our crews also handle restoration needs in the wake of water pipe breaks, flood damage, sewage removal & cleanup, floor water damage, and more. Call us at 903-459-7774 or click here to experience the Dalworth difference for yourself in restoring homes, offices, and commercial buildings in Anna, Sherman, Denison, Celina, or Prosper.