McKinney Trusted Leader in Restoration and Clean-Up, Since 1976
24/7 Emergency Services
Hot Water Heater Leak in McKinney, Fairview & Frisco
In our day-to-day lives, we often face unexpected troubles that we don't expect. Hot water heater leak is such an issue that may not happen very often but when it does, it brings such a mess in our life. That is why in case of any sort of appliance leak cleanup issue including a hot water heater leak, we have to seek professional assistance.
In Era, Anna, Frisco, and within our service area of McKinney, Texas, you can always rely on Dalworth Restoration McKinney for such water leak cleanup issues. Call us now at 903-459-7774 or contact us to book an appointment.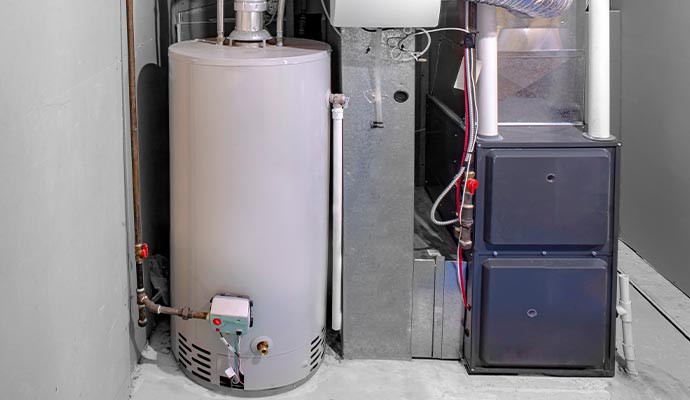 Causes of Hot Water Heater Leak
There can be many different reasons for a hot water heater leak. Some of the top reasons are :
Leaking drain valve
Faulty pressure relief valve seal
Damaged ball valve
Loose nipple connection
Excessive condensation
Sudden high pressure
Malfunctioning inlet and outlet
Damaged tank interior or exterior
Cracked glass tank
Corrosive anode rod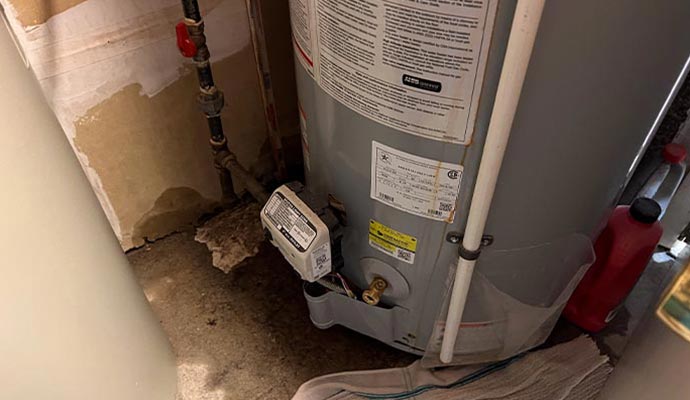 Benefits of Taking Help from Professionals
Why take all the troubles by yourself when you can seek assistance from our highly experienced restoration expert crew? Below are the major advantages that we offer :
24/7/365 service
4.97 rating out of 5 from customers
Affiliations with Chubb, Travelers, and Chartis
Membership from Restoration Renegades
IICRC-certified technicians
Almost 50 years of experience
For Appliance Cleanup Trust Dalworth Restoration McKinney
Since 1976, Dalworth Restoration McKinney has been providing high-quality restoration services throughout Collin County & Grayson County. We provide the ultimate appliance leak cleanup service anywhere whether in residential or commercial space.
If you are a homeowner or business living near Bells, Lavon, or anywhere within our wide service area and need your hot water heater leak fixed, call us without any hesitance right now at 903-459-7774 or directly contact us to book an appointment. We also provide board-up, mold remediation, and many more services.