McKinney Trusted Leader in Restoration and Clean-Up, Since 1976
24/7 Emergency Services
Smoke & Soot Restoration in McKinney, Allen, & Frisco
Soot is a black powdery element created when organic material burns. You cannot avoid smoke and soot damage after a fire. Fine soot particles tend to stick to furniture, walls, ceilings, and more. It is very challenging to get rid of these stubborn soot stains. Fortunately, our IICRC-certified technicians at Dalworth Restoration McKinney are experts when it comes to smoke & soot restoration services for your damaged property in McKinney, Allen, Plano, Frisco, Melissa, and other cities within our service area.
Dalworth Restoration McKinney specializes in fire damage restoration as well as smoke & soot restoration for our customers throughout Collin County & Grayson County. When you need our help, dial 903-459-7774 for more information and to receive a free estimate. You can also click here to schedule a reservation for services ASAP at your property in Celina, Anna, Sherman, Denison, or Prosper.
Why is Smoke & Soot Damage Restoration Important for Your Property?
Not only does smoke & soot damage impede the beauty and ambiance of your home or office, but it can lead to unwanted health risks and property damage. When you contact Dalworth Restoration McKinney, our smoke & soot-related services will: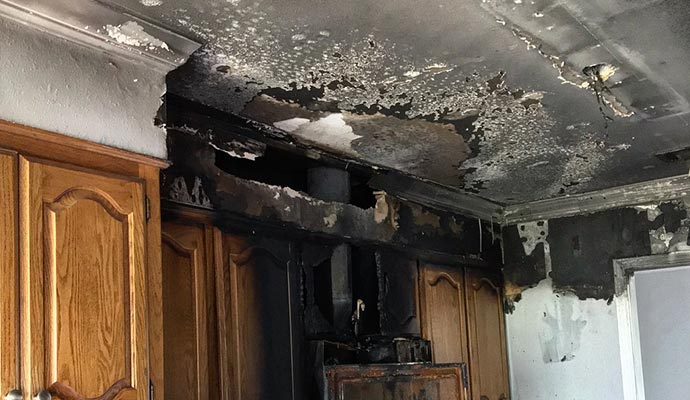 Remove smoke odors and soot stains effectively
Address safety issues
Restore the damages using specialized equipment
Prevent mold infestation
Remove bacteria and prevents the growth of any microorganism
Bring back the lost appeal of your home
Prevent further damage
Meet & exceed your expectations
Count on Us for Smoke & Soot Restoration in McKinney, Plano, & Frisco
Dalworth Restoration McKinney has earned its reputation of being the best restoration service provider in McKinney, Sherman, Frisco, Celina, Denison, and other cities we serve with its consistent quality service. Our IICRC-certified technicians ensure 100% customer satisfaction with every service they provide. In addition to our stellar smoke & soot damage restoration services, we also offer:
When you need proven professionals to take care of your smoke and soot damage restoration needs, be sure and turn to Dalworth Restoration McKinney. Don't hesitate to call us any day at 903-459-7774 or click here to schedule services online for your property in Celina, Anna, McKinney, Allen, or Melissa.