McKinney Trusted Leader in Restoration and Clean-Up, Since 1976
24/7 Emergency Services
Bathroom Sink Overflow Cleanup in McKinney, TX
Dalworth Restoration McKinney is a licensed & certified restoration company across Texas. We have the skills to help when you have a bathroom sink overflow problem in your home, office, or business place. We are the leading water damage restoration specialists for residential & commercial properties in Plano, Frisco, Allen, Sherman, & other areas within Texas.
Bathroom sinks overflow due to clogs or blockage in the water pipes. As a result, you might have an indoor flood that damages nearby structures such as walls, vanity products, paint, & more. When you face such a situation, rely on Dalworth Restoration McKinney to recover quickly with minimum additional damage. Call us now at 903-459-7774 for emergency attention to your bathroom sink overflow.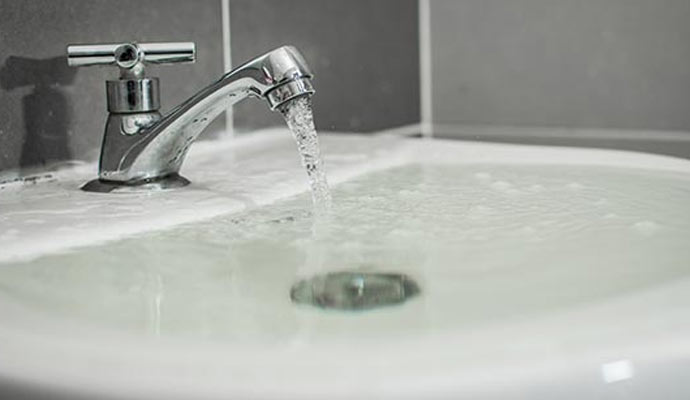 Superior Flood Damage Restoration Services
Water in a flood spreads all across the property, damaging every wooden structure, insulation, furniture, drywall, and many more. What's worse is that it encourages mold growth that continues to eat away at your belongings and can even make your family sick.
Dalworth Restoration McKinney has the correct resources to perform water extraction, & water removal to prevent mold growth after a flood. Our team utilizes state-of-the-art equipment to extract the water that is soaked inside your home's structural components.
In addition to restoration for flood from a bathroom sink overflow, our water damage restoration services include:
Trust Us to Recover from Indoor Floods from Bathroom Sink Overflow
Whether an indoor flood occurred due to a water pipe burst, break, leak, or overflow, it needs immediate attention from experts. Such floods are capable of costing you heavily if the right actions are not taken. Let the qualified professionals from Dalworth Restoration McKinney remediate water damages arising from flood & bathroom sink overflow across Texas. Give us a call at 903-459-7774 or click here to contact us online when you need our services.