McKinney Trusted Leader in Restoration and Clean-Up, Since 1976
24/7 Emergency Services
Water Extraction in McKinney & Sherman, TX
After heavy rain, flood, or water damage, water extraction becomes mandatory as it can quickly lead to issues. Unwanted standing water can badly damage the wooden floor, furniture, and structure of your house or office. The purpose of water extraction is to minimize those additional damages, including mold and mildew growth.
We the experts at Dalworth Restoration McKinney have set the industry standard and proved ourselves as one of the best water extraction service providers. Since 1976, we have been providing all kinds of water damage restoration services in McKinney, Sherman, Allen, Plano, and other cities within our service area. You need to simply call 903-459-7774, to get superior and quality services from us.
Dalworth Restoration McKinney Water Extraction Procedures
At Dalworth Restoration McKinney, we follow some steps while providing water extraction services. Those steps are as follows-
Turn off the Source of Water: Firstly we find the source of water and shut it down. After making sure that no water is coming anymore then we focus on the assessment and customize a plan.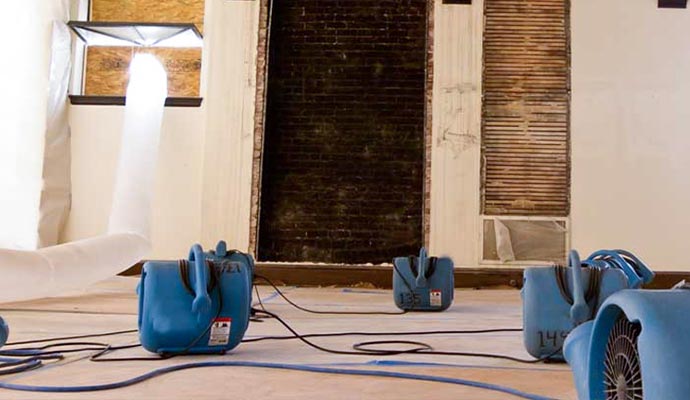 Safeguard against health issues: Standing water from flooding, plumbing leak, or appliance leak can cause health problems, like cold, skin rashes, hypothermia, etc. That's why we ensure your safety, before removing water.
Remove the water: We have specialized equipment such as submersible pumps, truck-mounted vacuums, and other apparatus to remove all standing water from your property.
Dry out the property and contents: Using highly specialized instruments like industrial-strength fans and dehumidifiers, we reduce the humidity and dry out your property along with carpet, rug, furniture, drywall, wood, and other contents.
Thorough cleaning: We follow all the cleaning techniques and use the necessary equipment, and instruments required to restore as many damaged things as possible.
Eliminate unusual odors: Lastly, we use a portable air filtration system or air scrubber to get rid of any bad smells that may linger after our water extraction services.