McKinney Trusted Leader in Restoration and Clean-Up, Since 1976
24/7 Emergency Services
HVAC Mold Remediation in McKinney, TX
The HVAC system is essential for maintaining a pleasant and healthy home environment. However, if the HVAC system is not cleaned properly, the duct and components can become a breeding ground for mold growth. Finding out the reason for mold growth, and the place where they are growing and taking prompt actions to mitigate them is crucial to keep your HVAC system in a good state.
HVAC mold remediation service is available at Dalworth Restoration McKinney. Our IICRC-certified professionals start mold remediation by properly examining the affected areas. We also offer other relevant services including water damage, water pipe breaks, floor water damage, storm damage, and more. Dial 903-459-7774 to set an HVAC mold remediation appointment today. Click here if you need to know more.
Why Need Professionals for HVAC Mold Remediation?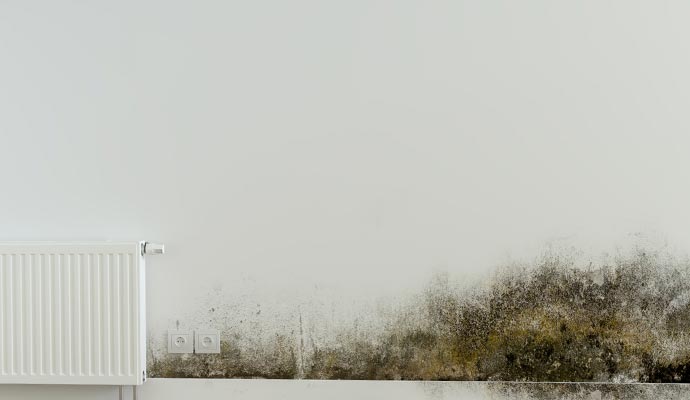 To find out the complexity of the HVAC system's nature and the potential risk associated with mold growth, professional HVAC mold remediation is needed. Here are several reasons why you need to choose professionals:
Our experts can precisely determine the level of mold development and the underlying reasons.
Certified professionals stick to thorough safety regulations, wear PPE, and utilize industry-approved practices.
Professionals do extensive examinations to determine the source of the moisture that caused mold growth and to fix any underlying concerns.
Our mold remediation specialists provide tailored techniques depending on the unique requirements of your HVAC system.
In the cases of property damage or health issues related to mold remediation, we work directly with insurance companies for the best possible insurance claims.
Book Your Mold Remediation Consultation Now | Contact Us
Our qualified professionals work thoroughly for restoration and remediation services in Gainesville, Denison, Sherman, Frisco, and other service areas. Contact us at 903-459-7774 right now to set up a consultation session for a mold-free home. We offer 24/7 emergency response services. Click here to see our customer reviews.