McKinney Trusted Leader in Restoration and Clean-Up, Since 1976
24/7 Emergency Services
Structural Mold Remediation in McKinney, TX
Structural mold development poses a severe danger to your building's stability and safety. If left untreated, it may damage the structural integrity and indoor air quality, potentially harming occupants' health too. Dalworth Restoration McKinney's structural mold remediation services are designed to find mold development at its root, delivering complete solutions that not only eliminate the mold but also restore the integrity of your house.
Our expert team uses leading industry technique procedures and products to thoroughly remove molds from your property's structure. We offer mold remediation services to safeguard your residence in Melissa, Gainesville, Plano, Denison, and our other service areas. Contact us online or you can call 903-459-7774 to get scheduled with one of our professionals for structural mold remediation solutions.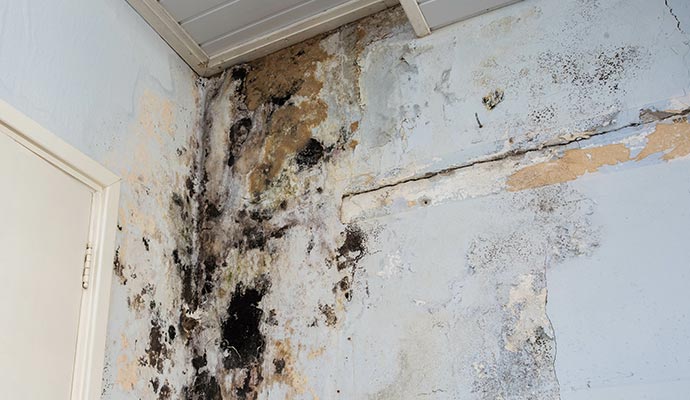 Structural Dangers of Mold Infestation
Here are some common structural implications of mold growth that you should be aware of to take prompt action:
Weakening structure: Mold thrives in wet places, and moisture is absorbed in building components such as wood, drywall, and insulation. Moisture degrades the structural integrity of these materials over time, leading wood to decay, drywall to collapse, and insulation to lose its efficacy.
Foundational flaws: Mold development can cause moisture to permeate foundations, causing cracks, shifting, and settling. This jeopardizes the foundation's capacity to sustain the weight of the structure, potentially resulting in uneven settling and structural imbalances.
Cost expansion: Mold-related structural damage can be costly to repair. Early detection can help reduce the need for major repairs, ultimately saving time and money.
Rely on Us for Structural Mold Remediation in Bonham
Regular inspections, moisture control, and expert remediation are critical actions that need to be taken to keep your structure sound and mold-free. You can trust our professionals at Dalworth Restoration McKinney, to get the best mold and other restoration support for your property. Other services we offer include but not limited to:
Call our professionals at 903-459-7774 to get emergency restoration services in your local area. Fill out the contact us form to get free estimates.